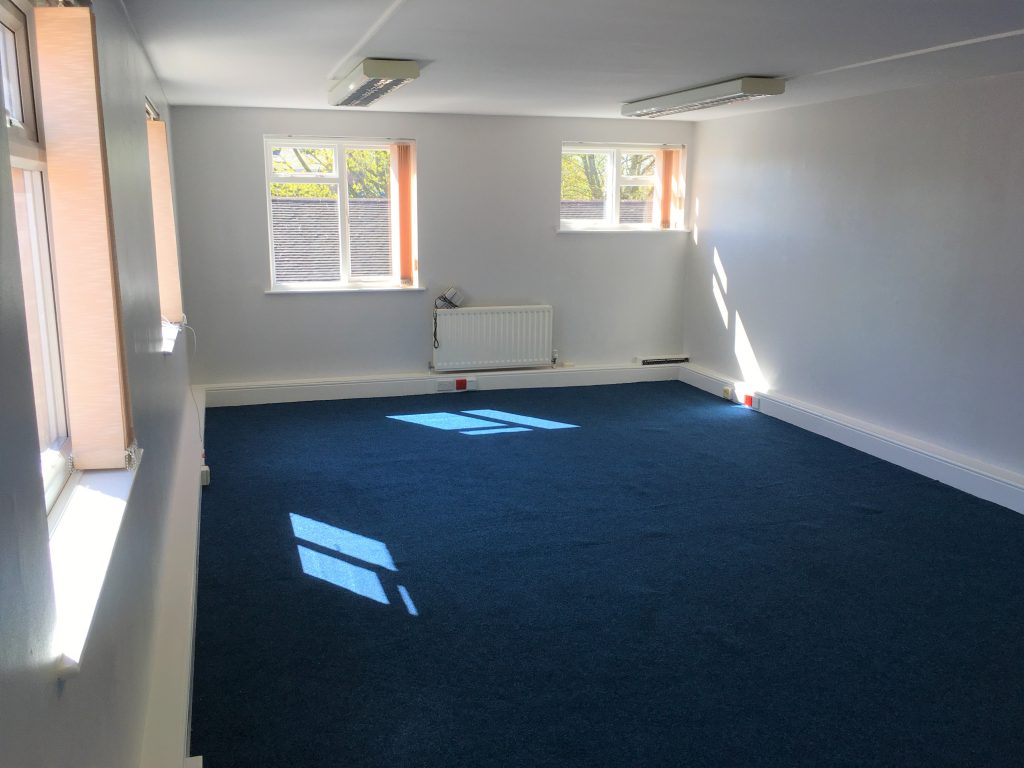 We currently have some great office suites available at Tower House Business Centre in a range of sizes and layouts to suit your every business need. Our largest current vacancy is on the ground floor and consists of a large open space suitable for up 7 workstations with an additional separate side room, ideal for a private office or breakout area.
Suite 1 on the Ground Floor is located next to our main reception and at 226 square foot is suitable for up to 4 workstations whilst still adhering to current social distancing measures.
Finally Suite 11 on our First Floor is in a quieter section of the building and has recently been refurnished, at 350 square foot it comfortably cater for 6 workstations.
Should any of these spaces be of interest please contact us and request a brochure. We are fully open and a COVID secure workplace, we would be delighted to give you a tour of the building and our fantastic facilities!